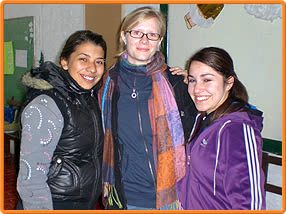 In 2010, Ines Schulz spent her time in Argentina studying Spanish and volunteering with a girls' home in Buenos Aires. Read on to find out more about her experience...


I started my volunteer work after taking four weeks of Spanish lessons with AMAUTA Spanish School. If you have a chance to work in a girls' home in Buenos Aires, you can definitely look forward to the experience! I really believe volunteers can actively participate in bringing joy to the children - something they desperately need.
Throughout the project, I worked with teenage girls. Compared to the children's hogar, it is a big advantage if you can speak Spanish because the girls are not only interested in "playing", but also in chatting.
I was really impressed by how the girls care for each other and how strong of a bond they share. This bond is not only exists among the girls themselves, but also between the social workers and the girls. It was not easy to enter that circle of confidence, but once you are there, it is fine. The girls are very interested in music, singing and dancing and also doing a lot of "girl stuff," such as painting nails and brushing their hair. Since they are used to having volunteers around, they are very friendly and helpful when your Spanish is not good.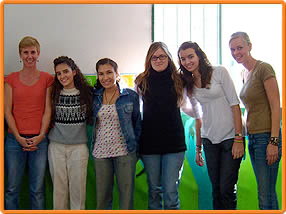 During the first few days I felt a little bit lost, like a stranger, since they all have a strong bond with each other. Therefore, it is important to be proactive and participate in their lives. Sometimes I taught them English while on other days I played with them or watched them dance. They do appreciate when you try to dance too. It does not matter how terrible you are at dancing; they just appreciate the effort.
The girls are very interested in the culture and country from which you come, so bring pictures from home or cook something from your country. Volunteering with the girls' home, you must be aware that they are teenagers - young adults. They also have difficult stories in their past and it is not easy to gain their confidence. Be open and willing to share yourself and the girls will reciprocate.
If you choose to volunteer, be proud of what you are doing. You are making a large impact on these girls' lives!
For additional tips on volunteering, visit our Top Tips for Volunteers at
http://www.volunteerinsouthamericablog.org/top-tips-for-volunteers-part-ii-359.html#more-359