Top Tips for Volunteers (Part II)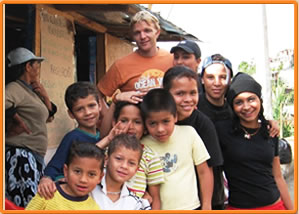 In continuation of last months 'Top Tips for Volunteers', here follows our second installment:
Practice your language skills

Why not make the most of the opportunity to pick up a new and invaluable life skill - a second language? Even if you only know a few key phrases, do not hold back! The local people will appreciate your efforts and may even teach you some more.
Be willing to learn



Willingness to learn is an essential trait of any good volunteer. The work you will be doing will be varied and will most likely be something you have never done before. Be ready for a few lessons, and enjoy the journey!
Know why you want to volunteer and be able to communicate it



Having a sense of purpose is important. Most projects take great interest in the motivation behind the work of their volunteers. Make sure to give it some thought!

Be flexible and open minded



No matter how much research you do, nothing will ever be just as you expect it. Do not let this put you off. Instead, welcome the differences and enjoy the surprises that you will no doubt face!

Keep a positive attitude

At times your project may prove challenging or you may experience things that make you feel sad, but the whole reason you are volunteering is to make a positive impact on the lives of others, so chin up! Feel proud about what you are doing.
Bring energy and enthusiasm to your volunteering



These are the most important traits of all. If you are enthusiastic about what you are doing, you will inspire enthusiasm in others. What better outcome than a group of energetic volunteers enthused by their mutual desire to make a difference? Yeah, we could not think of a better outcome either.


Volunteers Speak Out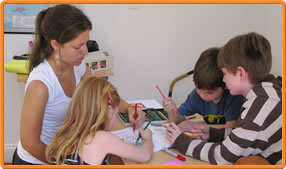 This volunteer (Jinke Coenen from Germany) spent four weeks volunteering in a girl's home in Cusco, Peru. Read on to find out more about her experience...
I spent four weeks volunteering in this home in Cusco. Initially, I was the only volunteer, but soon several others joined the project, which was great. The girls need a lot of attention, so the more volunteers the better!
Having a basic level of Spanish came in very handy – the girls love speaking with volunteers in their own language and teaching new words. We enjoyed exchanging words in English and Spanish.
Some of the girl's favorite activities included painting, jewelry-making, dancing and general playtime and fun! When spending time with the girls it does not take long to discover their need for love and attention. They love being with the volunteers and are constantly seeking hugs. It is incredibly heartwarming.
It is quite difficult to learn about the background of these girls. Most of them do not speak openly about their pasts and the language barriers also make it difficult for conversations to progress. However, each week I learned a little more about their different histories.
I found it really insightful learning about their backgrounds, as it is such a different world to the one in which I grew up. It really makes you appreciate things, and when you compare how their lives used to be, you realize what a sanctuary the home really is. The girls have a place to sleep, a place to play, an education, and most importantly of all somebody to take care of them and love them. The girls love the home and they see one another as sisters.
As a volunteer in this home you should not expect too much of the owners. You really have to use your own initiative and work together with the other volunteers. Whatever you do, do not be shy. Use your own ideas and get stuck in!


Spotlight on... COLOMBIA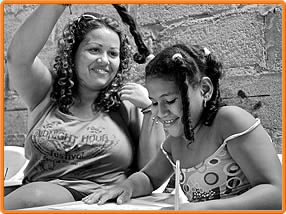 Colombia is a country of astonishing diversity. It is fast becoming one of South America's most popular destinations for those who want to experience the enchantment of a country that has been described by many as "paradise".
There is an inexplicable quality about Colombia that captures the hearts of all those that visit. From the breathtaking scenery to the wholehearted warmth of the local people, Columbia has it all. Steamy jungles and Amazon safaris, colonial cities and ancient ruins, mouth-watering coffee, entrancing scuba diving, adrenaline-pumping surfing on stunning Caribbean beaches.
Want to visit this magnificent country while at the same time giving something back to the local community? Volunteer Work Latin America has an expanding range of projects based in Colombia. Work in the depths of the Amazonian basin providing stimulating activities for the elderly or running creative workshops for local children. Or, coach football to local children in the alpine city of Medellin. Whatever your passion, Volunteer Work Latin America can help connect you with a meaningful volunteer experience.
Our social projects enable volunteers to experience real life in a local Colombian community. They provide the perfect opportunity to make a contribution to a people that consistently offer wholehearted welcomes to all that pay them a visit.


Decisions, decisions, decisions!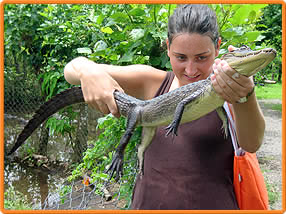 So, you have made one of the best decisions of your life. You are heading to Latin America to partake in a volunteer project. Great choice. However, you are now facing a far tougher decision - which project to choose? There are numerous factors to consider when choosing a volunteer project, including your own strengths and weaknesses. It is important to research different programs, their costs, and the type of work you will be doing. Volunteer Work Latin America understands this difficult decision, and we are here to help you make the right one, so read on to learn about different volunteer opportunities in Latin America.
To read about the different Volunteer Latin America projects, see our blog.


POLL

In continuation of last issue's poll...
In which exciting location would you most like to volunteer?
(The 100th and 200th voters will receive $25 OFF their volunteer project. In addition, volunteers that book in January for a project at the winning location will receive 10% OFF!)

* Current Results: Beach 64% of the votes, Jungle 20%, and City 16%. Ensure YOUR favorite location wins (and you get a discount) by voting NOW! *
| | | | | |
| --- | --- | --- | --- | --- |
| How does life on the pristine beaches of Costa Rica or Honduras sound? Collecting the eggs of sea turtles or assisting in a local hospital, and in your free time enjoying the sea breeze, the soothing sound of the waves crashing against the shore and the feel of the warm sand beneath your feet... | | Would you like to join the crowd in the bustling metropolises of Rio de Janeiro, Buenos Aires or Cusco, maneuvering your way through lively markets and jam-packed buses? You could do an internship, work in an elementary school, preserve precious artifacts in a cultural museum and more... | | What about going back to basics in the tropical climate of the jungle and living at one with nature? Wake up the sounds of birds cawing and monkeys chatting, feel the sun dapple onto your face through the canopy of towering trees and splash until your hearts desire in the clear waters of the nearby river... |


Links