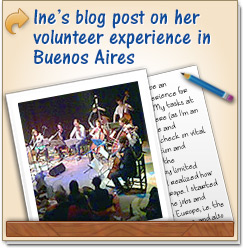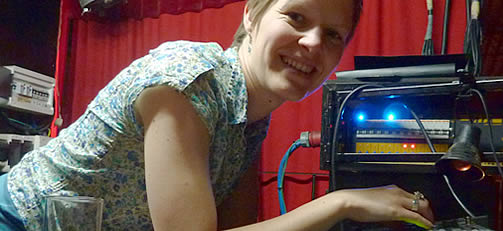 Volunteer Project in Argentina
ABA-CT08
Description:
This is a project based at an independent theatre located in the neighborhood of Palermo, Buenos Aires, that prides itself on expressing independent art. It is a small theatre that has performances of different acts including plays, live music, and other artistic productions towards the end of the weekend and on the weekends itself. There are also theatre classes given to local children during the afternoons.
Activities:
This cultural volunteer project is a great opportunity for people with artistic background. Volunteers will be helping at the front-of-house, greeting guests for the various performances, as well as creating programs, and other administrative aspects in preparation for the weekly shows.
Requirements:
They would like to have volunteers who are interested in the arts or who have background in theatrical production.
Minimum:
4 weeks.
Work Schedule:
Due to performances being towards the end of the week and on the weekends, volunteers will be working more from mid-week through the weekend with flexible hours.
Spanish:
Intermediate. It is recommended to take a Spanish course before starting your volunteer work.
Capacity:
2 to 3 volunteers at a time.