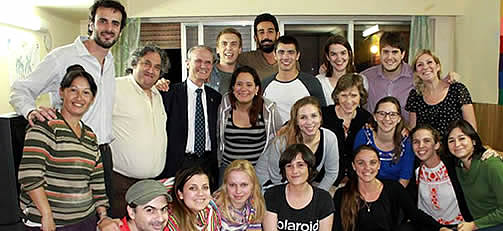 Volunteer Project in Argentina
ABA-CT11
Description:
This humanitarian organization in Argentina aims at fighting poverty and improving the lives of vulnerable people in Argentina. The organization was created to provide direct support to underprivileged people affected by the crisis in Argentina. The organization has projects set up in community centers, dwelling homes, soup kitchens and day care centers for children and also in care centers for elderly people. As a volunteer, you will be working in various settings. The office is located in Caballito in Buenos Aires city, but some of the projects can also take place outside the city in the province of Buenos Aires, such as San José, Santa Ana y San Joaquín.
Sometimes you will also work on the street (in fundraising campaigns).
Activities:
Volunteers participate in street fundraising campaigns and make cold phone calls to raise funds.
You will help to promote the project and improve online fundraising campaigns. Furthermore, volunteers help with partnership development by contacting companies, universities and institutions.
Help is also needed with building and conducting a testimonial campaign in social networks to develop the international volunteer program, as well as promoting the project on blogs, forums and PR sites.
Moreover, there are always general tasks you can help with such as garden maintenance, cooking, cleaning, etc.
Lastly, volunteers can sometimes help with and participate in workshops for elderly people, providing companionship and emotional support to these seniors by chatting with them, doing crosswords or puzzles together, looking at photographs and reminiscing.
Requirements:
Volunteers should have good communication skills, be proactive, flexible and have the capacity to adapt and improvise. It is also required to be punctual and respectful to other cultures and people from poorer backgrounds. The project wants to work with enthusiastic and self-motivated people. It is useful to have some sales representative skills.
Minimum:
This volunteer program in Buenos Aires requires a minimum commitment of 6 weeks.
Work Schedule:
Your working schedule is flexible and will be arranged in accordance with the volunteer supervisor.
Spanish:
In order to work for this project, volunteers should speak Spanish on an intermediate to advanced level.