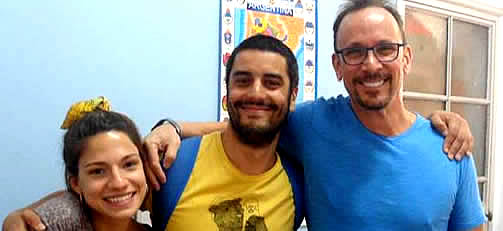 Volunteer Project in Argentina
ABA-CT12
Description:
This is a civil, non-profit association in Argentina that is integrated and run by small and medium manufacturing and service oriented companies, also called PYMES. They are based in the metropolitan area of Buenos Aires.
The organization was founded in 2005 and its objective is to promote the growth and development of the export products or services of the companies, as well as the overall enhancement of their international competitiveness.
As a private, civil association, they can establish partnerships and develop joint projects or conventions between public and private companies all over the world.
Moreover, they are trying to improve relationships between companies and foreign markets. The association would love to work together with international volunteers. However, please keep in mind that the workload and responsibility depends on your background and work experience, and that all applications are evaluated by the association before placement can be approved
Activities:
Interns / volunteers will help with a variety of tasks, such as
- Upload contacts into the database.
- Collaborate in the organization of a seminar each month
- Contact trainers, reinforce communication, diffusion, presence at the entrance and reception.
- Finding partners: make at least two listings of counterparts, monthly, and investigate requirements of at least one target market by month
- Visit at least one partner company
- Communication: you should make 2 notes/ratings per week to be published on the website.
- Business Agenda: assembling collaborative agendas.
- Do research on the bilateral trade between the volunteer's home country and Argentina.
- Make a list of counterparts, make phone calls, be in contact with companies
- Find financial tools and international cooperations.
Requirements:
University studies, preferably in marketing / communication; good communication skills (both oral and written), good organizational skills.
Minimum:
Preferably 3 months
Work Schedule:
You will work an average of 48 hours per month
Spanish:
Your Spanish level should be high intermediate to advanced. Should you be interested in an internship in Buenos Aires and like to work for this association, please ask for our special internship program, combining an intensive Spanish course with an internship placement at this company.