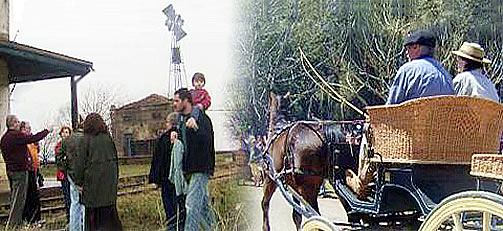 Volunteer Project in Argentina
ABA-EC12
Description:
This organization works to further develop two communities located 30km outside the center of Buenos Aires. This project is based on Fair Trade, and promotes sustainable development in two communities. One of the communities is located in Delta del Parana and the other in the south of Buenos Aires. Both use their own resources to make bricks and teach their community how to construct ecological buildings.
Activities:
Volunteers could help with new projects, teach English in the communities, organize workshops and activities and help with the promotion of the project and sustainable development.
Requirements:
Availability to travel by boat (1˝hrs) and train. It will take the volunteers approximately 2 hours to get to the communities.
Minimum:
4 weeks.
Work Schedule:
To be negotiated with the volunteer coordinator.
Spanish:
Intermediate. It is recommended to take a Spanish course before starting your volunteer work.
Capacity:
6 volunteers at the same time