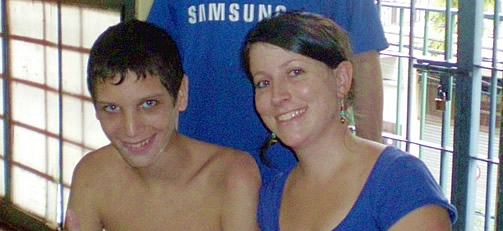 Volunteer Project in Argentina
ABA-SE01
Description:
This is a home based in Buenos Aires for boys who come from backgrounds of domestic violence, abusive or very poor backgrounds. There are about 20 boys living in this home, between the ages of 7 and 17 years of age who also go to school outside. The facilities are in need of modernization and the center is interested in volunteers who are willing to share their culture with the boys through education, culture and arts.
Activities:
Helping with homework and teaching English, arts and crafts, cooking, sports. Activities that teach about culture are encouraged and work on the actual center itself (repainting the inside or outside of the center) would be a wonderful creative project to try with the children.
Requirements:
Volunteers who are enthusiastic to work with children and to teach a bit about their own culture.
Minimum:
4 weeks.
Work Schedule:
This is a volunteer project for those interested in working in the afternoons.
Spanish:
Intermediate level of Spanish. It is recommended to take a Spanish course before starting your volunteer work.
Capacity:
2 or 3 volunteers at a time.