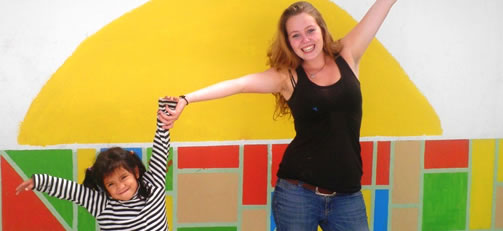 Volunteer Project in Argentina
ABA-SE03
Description:
This is a home for boys and girls between 0 and 12 years old, who – under the regulation of the General Department of Child Affairs - must be taken care of until their stable place of residence is defined. The kids go to school every day and during the afternoon, they love to receive visitors, play with them, and make fun activities. This center is part of a bigger organization in Buenos Aires with two other institutions that work with teenage boys and girls each one.
Activities:
Volunteers will be in charge of organizing different kind of activities for the children including artwork, drama, music, games, etc. They also need help taking care of the babies.
Requirements:
Motivation and enthusiasm in working with children and an ability to work independently. Those who are interested in caring for small infants are greatly appreciated.
Minimum:
4 weeks.
Work Schedule:
Monday through to Friday both in the mornings and in the afternoons.
Spanish:
Intermediate. It is recommended to take a Spanish course before starting your volunteer work.
Capacity:
There is no maximum amount of volunteers at this time.