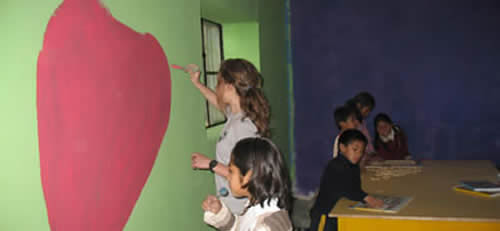 Volunteer Project in Argentina
ABA-SE08
Description:
This is a educational volunteer project that works in certain areas in Buenos Aires, placing teaching assistants in various schools. The volunteers would be teaching all subjects and at all levels to students who need help and also come from difficult backgrounds. The ages of the children are between 12 and 18. The teaching center functions three times a week, though volunteers sometimes work up to 8 hours each day.
Activities:
Teaching history, mathematics, English, physics, (basically all subject ranges) and also help children prepare for further education.
Requirements:
Teachers would be most appreciated for this project or people who work in education. An advanced level of Spanish.
Minimum:
3 month commitment.
Work Schedule:
3 times a week up to 8 hours per day. Schedule to be discussed directly with the project upon arrival.
Spanish:
Advanced. It is recommended to take a Spanish course before starting your volunteer work.
Capacity:
There is no minimum or maximum amount of volunteers at this time.