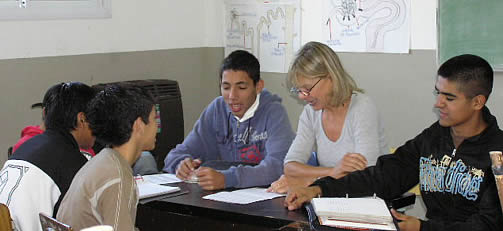 Volunteer Project in Argentina
ABA-SE10
Description:
This educational project in Buenos Aires works in different schools throughout the area both with children and teenagers to provide a higher level of education. Volunteers help adolescents with personal preparation, before they head into full-time employment. They also help the teenagers find jobs to develop skills and to implement what they have learned in order to prepare them for the real world as they grow in age and maturity.
Activities:
This is a project that is in need of volunteers with different skills, both in administrative work in the foundation and directly with the children/adolescents in the schools.
Requirements:
There are no specific requirements for volunteers for this project, though a passion for education and those enthusiastic to work are encouraged to work with this project.
Minimum:
4 weeks though preferably longer
Work Schedule:
Monday to Friday, with schedules both in the mornings and in the afternoons.
Spanish:
Intermediate. It is recommended to take a Spanish course before starting your volunteer work.
Capacity:
There is no minimum or maximum amount of volunteers at this time.