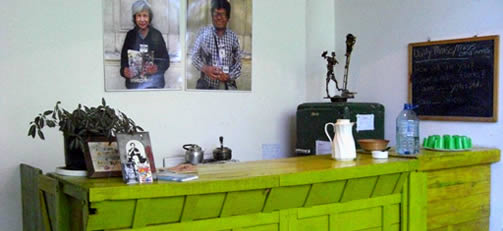 Volunteer Project in Argentina
ABA-SE22
Description:
This is a social organization based in Buenos Aires that edits a magazine written by professional journalists and sold on the streets by homeless and unemployed people who gain an income from what they sell. The program promotes the self-management and personal development of people who are in need of opportunities, offering them the chance to generate their own income. Objectives: human rights and community development. At the same time, the project creates a circle of movement between the organization, the vendors and the readers, putting the vendor in the centre of both the social and cultural scene as well as economic participation. A social centre has been created where an integral program of creative workshops is implemented. These include alternative therapies, cultural activities and derivations of existing services which all have the aim of helping the vendors to complete the integration process.
Activities:
Volunteers at this organization work mainly at the buffet, since this is the area that provides most contact with the vendors. Depending on their Spanish language skills they also will assist in the daily running of the magazine in whichever area is necessary. Volunteers will be supervised by a Volunteer Coordinator.
Requirements:
Sensitivity when dealing with people in a vulnerable situation, understanding that the magazine allows them to generate their own income. Appreciation that this is an integral project in which those who benefit most are the vendors.
Minimum:
4 weeks.
Work Schedule:
In shifts between 9.30am and 6pm.
Spanish:
High beginner. It is recommended to take a Spanish course before starting your volunteer work.
Capacity:
2 volunteers at a time