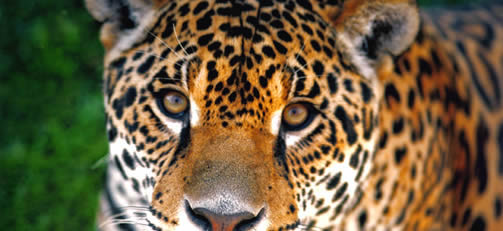 Volunteer Project in Brazil
BC-EC5
Description:
Located approximately 30km from the centre of Curitiba, this wildlife conservation project takes place on Jaguar breeding ground a non-profit conservation organization set up in 2003 as a result of an abused jaguar being found on a private farm. From that day, the organization was created to encourage actions for the preservation of nature, the conservation of biodiversity, the preservation of endangered plant and animal species and the proper use of natural resources in the interest of the natural world for future generations. Today, the organization encompasses an area of 320 acres including 62 hectares of natural woodland. There is also a natural breeding ground where over 1,000 species (many of which are endangered) are under permanent treatment and care. The purpose of much of the work is to provide future restoration programs with vital knowledge and information of species that would otherwise be extinct. A specialized technical team of professionals from various institutions constantly monitors and manages the program, providing scientific support in order to aid future programs. In addition to the qualified team-members, the organization relies heavily on assistance from volunteers to help in the daily care of the animals. There is a specialized area for the jaguar breeding ground and also an area dedicated to the replanting of endangered plant species. Volunteers can expect to gain a unique and valuable experience from being involved in this project and in addition greatly improve their language skills.
Activities:
The work of the volunteer will vary slightly according to the area of the organization in which he/she is placed. This will be discussed with your volunteer representative prior to the start of your project.
Activities could include any of the following:
Feeding the animals
Treating and taking care of endangered species
Cleaning the enclosures
Helping the biologist
Planting trees
Weeding
Maintaining
Walking tracks
Requirements:
The volunteer organization uses the following as a guideline; however, exceptions can be made depending on experience and enthusiasm:
Minimum age: 18 years
Minimum commitment: 4 weeks
Minimum Portuguese level: Beginners
Passion for nature and genuine interest in helping
Minimum:
The minimum time requirement for this project is 4 weeks of volunteering. This can however, be extended, with either Portuguese classes or extra weeks of volunteering, according to the individual wishes and needs of the volunteer.
Portuguese:
Volunteers at the beginnerís level of Portuguese are welcome on this project; however, we highly recommend the optional language program prior to your project. This will provide a thorough basic knowledge of the language and the necessary vocabulary for good communication.