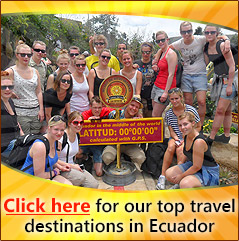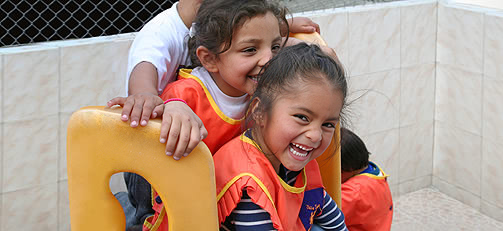 Volunteer Project in Ecuador
EQ-SE13
Description:
This day care centre in Quito was founded by three Dutch girls, who had been working as volunteers themselves in Ecuador some years before. Facing the poverty and the problems that many young mothers have raising their children, they decided to open a day care centre in order to provide a better future for young children. Children aged 6 months to 5 years are hosted here. During the afternoon, children up to the age of 13 have the opportunity to come in and ask for help with their homework. At this moment, the day care centre hosts 65 children permanently and 20 more for the homework group. The project now has a psychologist working at the project who gives workshops to the parents about social values and problems within families.
Activities:
Volunteers can be asked to perform the following activities:
Helping children with their homework
Preparing meals
Organizing group activities
Making house visits
Giving the children your love and attention
Requirements:
To work at this project volunteers are needed with the following requirements:
Basic level of Spanish
Love for children
Patience
Creative mind
Self dependency  
Willing to take initiative
Minimum:
The minimum time requested to work at this project is 4 weeks.
Work Schedule:
Volunteers are expected to work Monday till Friday from 8.30-17.00.
Spanish:
In order to participate in this program, you should at least have a basic knowledge of the Spanish language.