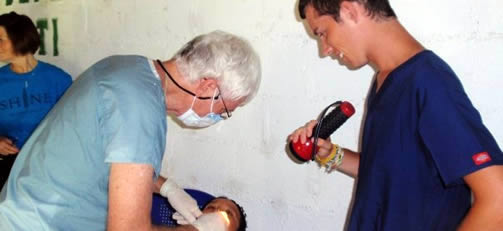 Volunteer Project in Honduras
HC-SE1
Description:
This program is especially designed for medical students, dentists, nurses and health care professionals. Help of volunteers with a medical background  is needed in public hospitals and clinics in La Ceiba and surrounding areas.
Activities:
There are various tasks available in this project, depending on your experience and knowledge:
Support local doctors and nurses in their work.
Observe or provide assistance in surgery
Help taking care of patients
Check blood pressure
Distribute food
Work in the pharmacy
Work with a gynaecologist
Requirements:
Be a medical student, dental elective, nurse or other health care professional
Basic to intermediate level of Spanish required
Passionate about the organizations goals
Minimum age of 18 years 
Minimum:
The minimum time we recommend is 4 weeks
Spanish:
To work at this project you need basic language skills of Spanish. However, speaking better Spanish will certainly enrich the volunteer experience. We advise to take Spanish lessons at the local Spanish school.