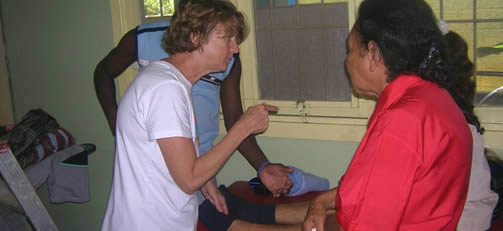 Volunteer Project in Honduras
HC-SE2
Description:
This program is especially designed for medical students and professionals with a background or interest in HIV/AIDS. Honduras has experienced a rapid increase in HIV infections, and help is needed in both treatment- as well as counselling- related tasks. Your working area will be in or around La Ceiba.
Activities:
Volunteers in this project will be involved in various care and support activities, for example:

Requirements:
Basic level of Spanish
Minimum age 18
Interest and knowledge about HIV/ AIDS
Social and outgoing personality
Work experience as a doctor or nurse
Minimum:
The minimum time we recommend is 4 weeks.
Spanish:
To work at this project you need basic language skills of Spanish. However, speaking better Spanish will certainly enrich the volunteer experience. We advise to take Spanish lessons at the local Spanish school.