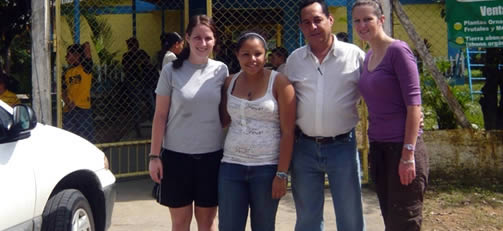 Volunteer Project in Honduras
HC-SE4
Description:
This volunteer program in Honduras offers opportunities for international volunteers to teach English to children and young people attending primary and secondary schools in La Ceiba and its surrounding areas. These areas are very poor, and the schools lack native English-speaking volunteers. That is why the help of foreign volunteers is very much needed.
Activities:
Volunteers help children learn the correct use of English words and master English grammar. A typical class averages about 30 students.
Requirements:
Basic level of Spanish
Preferably native English speaking
Minimum age 18
Social and outgoing personality
Minimum:
The minimum time we recommend is 4 weeks.
Spanish:
To work at this project you need basic language skills of Spanish. However, speaking better Spanish will certainly enrich the volunteer experience. We advise to take Spanish lessons at the local Spanish school.