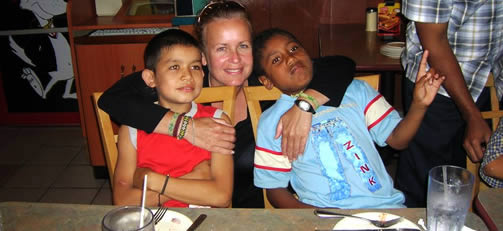 Volunteer Project in Honduras
HC-SE5
Description:
In this project you will work in the orphanages around in La Ceiba. You will get the change to work with local orphans and share your love and time with these children. You will teach them basic conversational English and computer skills so that they can slowly develop the courage and confidence to face the challenging world where English is becoming more and more necessary.
Activities:
The duties you can help with are:
Teach basic English and computer skills
Organize team games and play with children
Help orphans with their homework and daily activities
Drawing and colouring
Kitchen and laundry help.
Repairing and painting
Helping with general maintenance like plumbing, bricklayer, carpeting, etc.
Some office chores
Requirements:
Basic level of Spanish
Minimum age 18
Creative and caring nature
Commitment and dedication to the project
Genuine love for children
Social and outgoing personality
High sense of responsibility
Minimum:
The minimum time we recommend is 4 weeks
Spanish:
To work at this project you need basic language skills of Spanish. However, speaking better Spanish will certainly enrich the volunteer experience. We advise to take Spanish lessons at the local Spanish school.