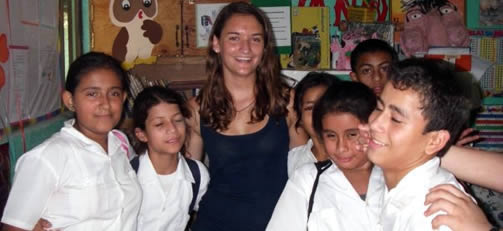 Volunteer Project in Honduras
HCO-SE7
Description:
This organization works with public schools in indigenous communities in the Copán region. Because the teachers at this school work with a multi-grade system, they do not have enough time to work individually with children with learning problems. Volunteers are therefore needed to assist the teachers and give the children the extra attention they need.


Activities:
Volunteers will have the following tasks:
Assist the teacher with children with learning disabilities
Play games with the children
Teach English
You can work at the schools from February through October.
Requirements:
Intermediate to high level of Spanish
Minimum age 18
A good and responsible working attitude
Interest in working with children
No specific training or teaching experience required
Minimum:
The minimum time we recommend is 4 weeks.
Spanish:
To work at this project you need at least an intermediate level of Spanish. The better Spanish you speak, the better you will be able to communicate with the children and the teachers and the richer your volunteer experience will be. We therefore advise to take Spanish lessons at the local Spanish school before starting your volunteer project. Please ask us for further information.