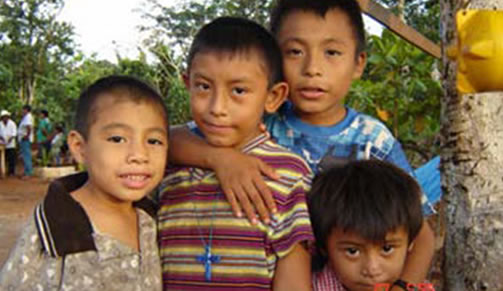 Volunteer Project in Mexico
MY-CT1
Description:
This organization has been created to assist the sustainable development of poor and underdeveloped communities in South-East México. The organization focuses on education and training, particularly of the young generation, in order to create an understanding of self sufficiency and self worth. The organization works with volunteers to build and create more functional and sustainable indigenous communities by the process of transferring knowledge and skills.
Activities:
Volunteers working in this organization are encouraged to understand and appreciate the community life so that that may fully immerse themselves in the day to day lives of the indigenous people. Becoming a part of the community in this manner greatly assists the understanding of the daily issues the local people face, and the need to develop sustainable programs of improvement and development. Activities vary on a daily basis according to projects already in progress, the time of year and also on the volunteers' length of stay. All volunteers are designated a 'project supervisor' to coordinate the required daily work within the community. The supervisor will be present at all times to ensure that each task is successful.
Requirements:
Minimum age 18 years (no maximum age).
To be of reasonable physical fitness.
Intermediate level of Spanish.
Sensitivity towards the host culture and a willingness to understand and learn.
Respect for the organization and its morals.
Enthusiasm and commitment towards the projects.
To inform the volunteer coordinator of any matter related to a physical disorder which requires special care.
Minimum:
The minimum time requested is 4 weeks.
Spanish:
An intermediate level of Spanish is required for this program. Whilst Spanish tuition is not mandatory prior to the program, it is highly recommended for those who wish to improve their skills. The greater understanding a volunteer can have of the language, the greater their involvement will be in the project and consequently, the greater the overall satisfaction on both parts. We can help you arrange a Spanish course before starting at the volunteer project.
Capacity:
The minimum time a volunteer must dedicate to this project is 4 weeks. Volunteers can work up to 8 weeks if desired.