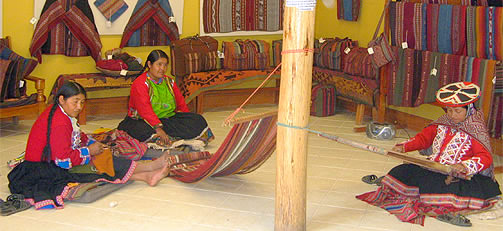 Volunteer Project in Peru
PC-CT12
Description:
A center that tries to rescue, preserve and promote traditional weaving techniques in the Cusco area. They market and give real value to the garments made by artisans using old weaving, knitting and dying techniques. Apart from the commercial aspect, they organize workshops and health and education campaigns within the different communities where they work.
Activities:
Depending on the skills and education of the volunteers, development of leaflets and arranging the exhibitions in the centre. The design and publication of a catalogue for local and foreign customers is also needed. Volunteers can also participate in the workshops organized by the center in diverse communities of Cusco: workshops on designing, dying and general administration.
Requirements:
Knowledge of anthropology, sociology, marketing or handcraft techniques is appreciated.
Minimum:
12 weeks.
Work Schedule:
To be arranged with the project coordinator.
Spanish:
Low-intermediate.
Capacity:
2 volunteers at a time.