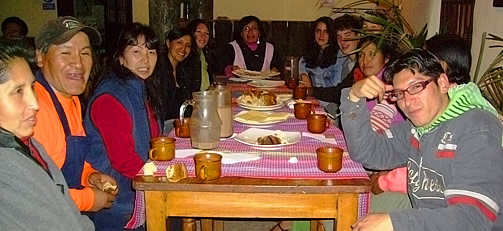 Volunteer Project in Peru
PC-CT13
Description:
This is a cultural centre founded to offer the city of Cusco more culture in the form of art house movies, concerts and different types of classes for children and adults. They are self-sufficient and could really use some help from volunteers. They also work with two other organizations which are focused on sustainable business for the farmers living in the rural areas of Cusco.
Activities:
Help with handling and improving their database. Help improving their website and publicity. Of course it is also possible to give workshops on drama, painting, English etc.
Requirements:
Volunteers who are studying or have studied drama, anthropology, social work, business management or web design and IT. Enthusiasm to work with different kinds of people.
Minimum:
1 month
Work Schedule:
Monday to Friday from 9.30-13.00 and 16.00-20.00.
Working hours can be discussed with the local coordinator.
Spanish:
Intermediate-Advanced
Capacity:
2 volunteers at a time