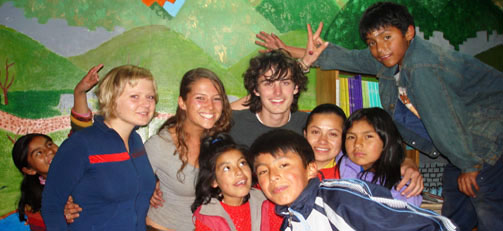 Volunteer Project in Peru
PC-SE1
Description:
Organization that offers special education for handicapped children at a primary and elementary level, as well as practical training for older children and adults in skills such as carpentry and dressmaking.
Activities:
Assist in a class with disabled kids, e.g. with a class that works with deaf and mentally disabled children, help develop educational materials, assist in practical projects such as teaching kids how to wash and iron clothes, cook, sew, weave, garden, grocery shop, the organization of recreational activities. There is also the possibility to work as physiotherapist, psychologist, social worker or speech therapist.
Requirements:
Enthusiasm in working with handicapped children.
Minimum:
4 weeks
Work Schedule:
Monday through to Friday, 8am - 1pm.
Spanish:
Intermediate.
Capacity:
The institution is able to accommodate up to 2 volunteers.