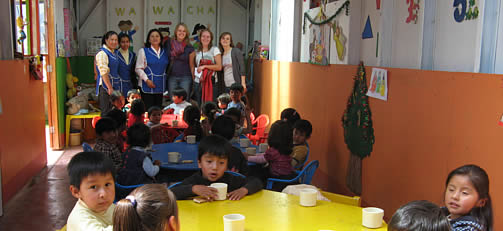 Volunteer Project in Peru
PC-SE11
Description:
This is a pre-school for 2-5 year old children and it was founded especially to help single mothers take care of their little ones while they go to work. The school consists of a playground, a classroom/lunchroom, a kitchen and a bathroom. The children are given breakfast and lunch when possible.
Activities:
Help the teachers and assistants, teaching the children songs, games and basic English, taking care of them and helping feed them.
Requirements:
Enthusiasm to work with small children.
Minimum:
1 month
Work Schedule:
Monday to Friday from 9.00-13.00
Spanish:
Intermediate
Capacity:
2 volunteers at a time