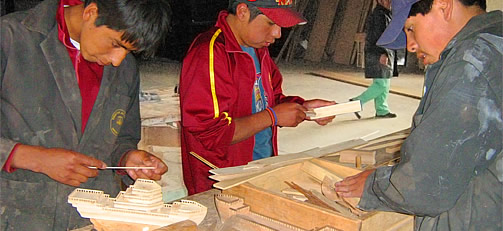 Volunteer Project in Peru
PC-SE13
Description:
This is a reeducation project for boys between the ages of 10 and 18 who have committed a crime. The boys participate in different workshops, such as carpentry, tailoring, shoemaking, helping out on the land and caring for animals. Sports are very important to them and lots of physical activities are organized.
Activities:
Teach English, organize sports and creative workshops. There is also the possibility to work as a psychologist or social worker.
Requirements:
Enthusiasm to teach maturity and understanding needed to handle this challenging environment.
Minimum:
4 weeks
Work Schedule:
Monday through to Friday, approximately 4 hours per day, preferably mornings
Spanish:
Intermediate
Capacity:
2 volunteers at a time