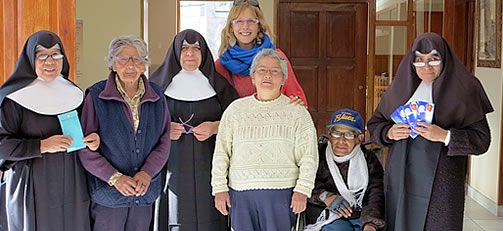 Volunteer Project in Peru
PC-SE14
Description:
Home for elderly people. The home is run by a religious order with friendly nuns that love having volunteers around.
Activities:
Various kinds of work related to the care of elderly people: personal attention, recreation and serving meals. The elderly people love having foreigners around and start smiling the moment you walk in the door. The creative workshops organized by volunteers are very much appreciated.
Requirements:
Motivation and enthusiasm for working with elderly people.
Minimum:
4 weeks
Work Schedule:
Variable, either mornings or afternoons, from Monday through Friday
Spanish:
Intermediate
Capacity:
3 volunteers at a time