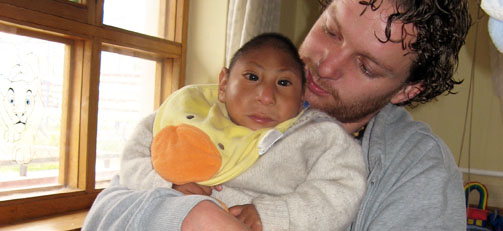 Volunteer Project in Peru
PC-SE17
Description:
Hospital for patients with psychological problems.
Activities:
Assist in creative workshops like painting, drawing, theatre and ceramics. Converse with the patients. Go out on trips.
For psychologists or psychology students there is the possibility to work with one of the psychologists. One of the psychologists takes the volunteers under his care and teaches them as much as possible. Psychology students have been very enthusiastic working here.
Requirements:
In case of working in psychology, education in that field
Minimum:
4 weeks, preferably longer in case you want to work with the psychologists
4 weeks for volunteers that help in the creative workshops organized by the hospital
Work Schedule:
Flexible, Monday through to Friday between 8am - 4pm 4 weeks for volunteers that help in the creative workshops organized by the hospital
Spanish:
Intermediate
Capacity:
2 volunteers at a time