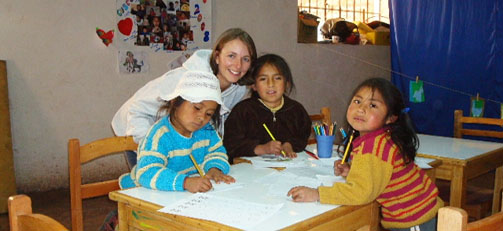 Volunteer Project in Peru
PC-SE2
Description:
Kindergarten for 4 and 5 year olds. The school consists of three classrooms and a small playground. Most kids come from the small, poorer communities close to the school.
Activities:
Assist in classes, organize physical activities and teach very basic English classes.
Requirements:
Enthusiasm for working with small children.
Minimum:
4 weeks.
Work Schedule:
8.30/9am- 12.30pm
Spanish:
Intermediate.
Capacity:
Maximum of 2 volunteers at a time.