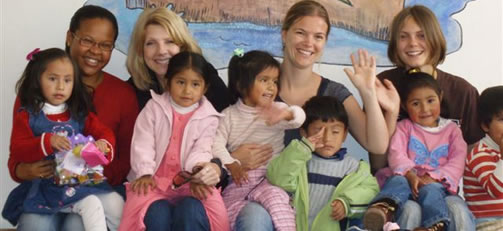 Volunteer Project in Peru
PC-SE31
Description:
A project exclusively dedicated to the nutritional rehabilitation of undernourished or malnourished children. Most of the children are from 6 months to 3 years old and come from poor families. The children come from 9 am until 3pm. The center has created classrooms where the children receive a sort of preparation before they enter grade school. The institution is sustained economically by the municipality of Cusco.
Activities:
Assist children and their teachers in the organized activities. Play with them, organize recreational and creative activities and eventually assist in preparing meals.
Requirements:
Self motivation and enthusiasm for working with small children.
Minimum:
4 weeks
Work Schedule:
Monday through to Friday, 9am till 1pm
Spanish:
Intermediate
Capacity:
2 volunteers at a time