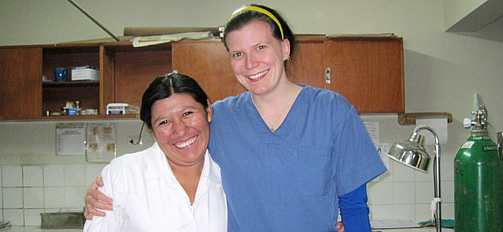 Volunteer Project in Peru
PC-SE41
Description:
Governmental medical centers in a relatively poor neighborhood of Cusco.
Activities:
Depends on the abilities and experience of the volunteers. Usually volunteers help out in all different areas, wherever the help is most needed.
Requirements:
This project is only suitable for medicine students or people with experience in the medical field, like doctors or nurses.
Minimum:
4 weeks
Work Schedule:
Monday through to Friday, either mornings or afternoons
Spanish:
High-intermediate
Capacity:
2 volunteers at a time