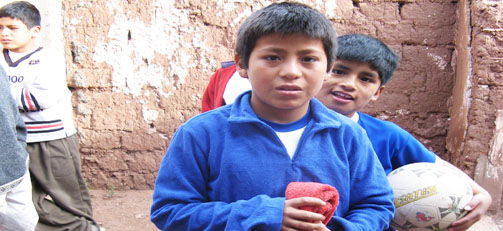 Volunteer Project in Peru
PC-SE61
Description:
This is a rehabilitation centre for drug addicts and alcoholics coming from the lowest stratum of society. The centre is run by rehabilitated drug addicts.
The centre has a rigid schedule, as what these men need is discipline and order in their lives. Lots of participants are not allowed to get out of the centre during their rehabilitation process.
Needs are very high, the centre does not receive any official funding. Nevertheless, the project has high hopes for the future they want to organize lectures in colleges and universities to talk about addiction, still a taboo in Peruvian society.
This project is situated at 40 minutes by public transport from the city center.
Activities:
Most men are living in the centre and – in spite of the daily schedule – don't have too much to do. Distraction during the both mentally and physically painful process of rehabilitation is very important for those people.
Volunteers are needed to create this distraction: by conversing, or by organizing activities.
Requirements:
A strong character, patience and kindness. Also a background in psychology, social work, therapist, or similar, would be useful.
Minimum:
4 weeks.
Work Schedule:
Monday to Friday, from 8: 30 until 12:00.
Spanish:
Intermediate
Capacity:
2 volunteers at a time.