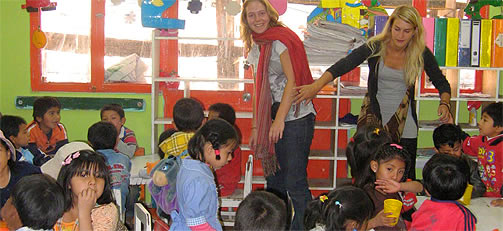 Volunteer Project in Peru
PC-SE77
Description:
In this kindergarten are 75 kids between 3 and 5 years. This place is for children who come from poor or broken homes, who have problems in their families with alcoholism, divorce and abuse. For those reasons they are aggressive in some cases. Five people work in the kindergarten, provide the materials and teach the kids.
Activities:
Assist the children and their teachers.
Requirements:
Volunteers who have patience and have the enthusiasm to work with children.
Minimum:
1 month
Work Schedule:
Monday to Friday from 8.30-12.00
Spanish:
Intermediate
Capacity:
2 volunteers at a time