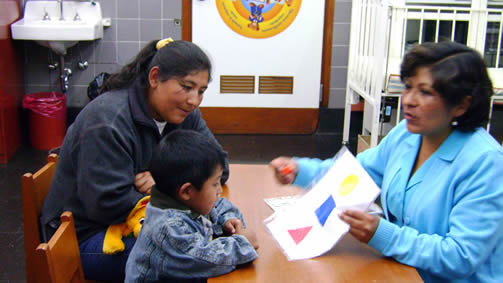 Volunteer Project in Peru
PC-SE78
Description:
This organization, based in Wanchaq (Cusco), offers volunteer work in the health sector. The projects provide a wonderful opportunity to doctors, nurses, medical and pre-medical students to become familiar with the challenges and health issues of Peru, and to get firsthand experience in the field. Volunteers may be asked to help with different programs such as general medicine, internal medicine, gynecology, pediatrics and infirmary in Peru. A tutor will assist you during your placement.
Activities:
Volunteers support local doctors and nurses; tasks range from observation to assistance. Depending on your level of knowledge, experience, and skill, you may check blood pressure, distribute food and medicine, control kids and adults, visit the patients at their houses etc. Examples of places where volunteers are needed are:
General medicine
Internal medicine
Gynaecology
Paediatrics
Infirmary
Requirements:
Basic level of Spanish
Minimum commitment of 4 weeks
Responsibility
Follow the rules of the organization
Respect for the tutor and the patient
Good work attitude, also towards other colleagues
Adequate clothing (to be advised)
Minimum:
The minimum time requested is 4 weeks.
Spanish:
In order to participate in these programs, participants MUST demonstrate at a minimum, a basic level of Spanish language. You will work with doctors and nurses who have an intermediate to advanced level in English; however, to attend the patients it is important and convenient to have a good knowledge of the Spanish language. We therefore highly recommend you to take a Spanish course at our partner school before starting your volunteer project, in order to be well prepared for your work.