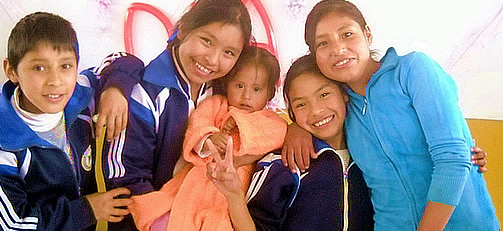 Volunteer Project in Peru
PC-SE79
Description:
This is a school for children aged between 6 and 17 years. It is situated very close to the city center and about 3000 students attend the school – in the morning it is a primary school, in the afternoon a secondary school and at night those children that work during the day go to school. They do not get a lot of help from the government, so all support is appreciated.
Activities:
Help the teachers with the daily routine. There is an opportunity to teach as well for example Math or English. Organize (cultural) workshops or do other types of activities such as sports etc. You can also help with painting or construction work.
Requirements:
Volunteers who have patience and the enthusiasm to work with children.
Minimum:
1 month
Work Schedule:
Variable, either mornings or afternoons, from Monday through to Friday
Spanish:
Intermediate
Capacity:
2 volunteers at a time