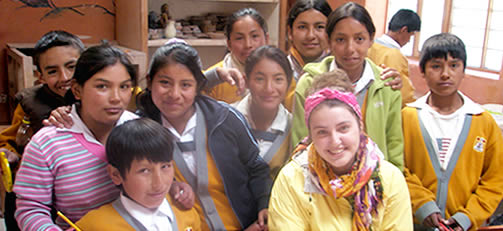 Volunteer Project in Peru
PC-SE80
Description:
This is a secondary school for children aged from 11 to 17 years. This school is located in Yanahuara in the Sacred Valley. They have around 280 students, most of which come from homes that deal with a lot of violence and poverty as well.
Activities:
Help the teachers with the daily routine. There is an opportunity to teach as well for example math or English. It is also possible to do other types of activities with the kids such as sports, preparing materials, sharing your culture etc.<br>
Volunteers with relevant experience can also work as a psychologist.
Requirements:
Volunteers who have patience and the enthusiasm to work with children.
Minimum:
1 month
Work Schedule:
Monday to Friday from 8.00-14.00
Spanish:
Basic level of Spanish
Capacity:
2 volunteers at a time