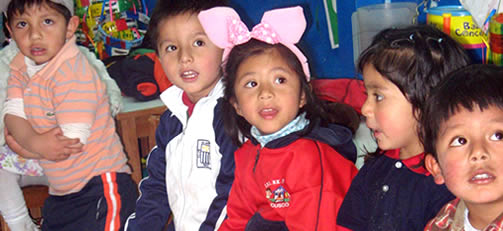 Volunteer Project in Peru
PC-SE86
Description:
This kindergarten was founded in 1980 and at the moment 190 children between 3 and 5 years attend. It consists of 7 classrooms (two for the 3 and two for the 4 years old; three for the 5 years old) and every teacher has about 25-30 children in the class. This project needs a psychologist, because they also have problematic kids, as well as teachers, nutritionists and all enthusiastic people that can assist with the classes and like to work with children.
Activities:
Help the teachers and assistants, read with the children, teach them songs and games as well as English. Share your culture and customs. Organize and participate in excursions with an educative character.
Requirements:
Volunteers who have the patience and the enthusiasm to work with little children.
Minimum:
1 month
Work Schedule:
Monday to Friday from 9.00am - 12.30pm
Spanish:
Intermediate
Capacity:
2 volunteers at a time