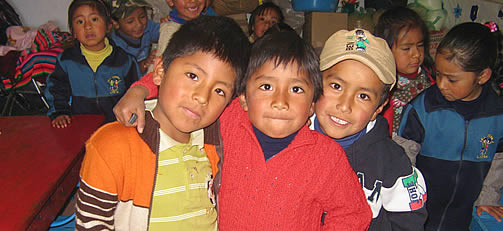 Volunteer Project in Peru
PC-SE92
Description:
Kindergarten for 3-5 year old children. It consists of one classroom, a little sports field close by and one teacher that takes care of and teaches all the kids. Thatīs why she needs a lot of help from the volunteers. The children's parents do not have the money to pay for a school uniform and all the materials are given to them from other kindergartens. So there they have a place to bring and educate the kids. The mothers rotate in preparing lunch. Note: This project is closed from mid-December until March, and from mid-July till mid-August.
Activities:
Assist the children and the teacher. Plan different kinds of activities depending on your skills and knowledge.
Requirements:
Enthusiasm for working with small children.
Minimum:
1 month
Work Schedule:
Monday to Friday from 8.45 am – 12:30 pm
Spanish:
Intermediate
Capacity:
1 volunteer at a time