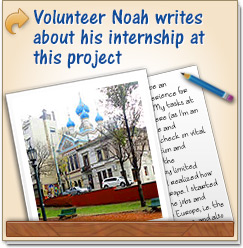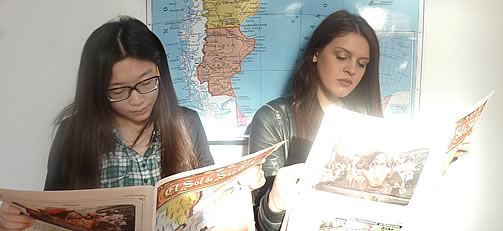 Volunteer Project in Argentina
ABA-CT09
Description:
This is a newspaper that was started in order to raise awareness for the community of San Telmo, a hip neighborhood in the center of Buenos Aires. This "barrio" has recently experienced many changes with the real estate market and the integration within the community, as well as political and cultural changes. This newspaper prides themselves on speaking on behalf of the community and using it as a forum to unite people as well. There are about 15 people currently working for this small but excellent paper. The organization doesn't have an office; the staff usually meets up in bars at San Telmo and volunteers could work from home or from school. This project is a great opportunity for those looking for an interesting program to volunteer abroad.
Activities:
Volunteers would be able to help in a variety of tasks such as doing research for the articles, taking photos, making videos, promoting and distributing the newspaper. If the level of Spanish of the volunteer were appropriate, they would be able to write articles and stage interviews as well. The editor is open to any ideas that volunteers or interns may have.
Requirements:
Volunteers/interns should have an interest in journalism, with the ability of working independently. Experience in writing or the journalistic field is very much appreciated.
Minimum:
4 weeks.
Work Schedule:
Flexible.
Spanish:
For general assistance, photography and investigation, high beginner. For writing, high intermediate. It is recommended to take a Spanish course before starting your volunteer work.
Capacity:
There is no minimum amount of volunteers at this time.