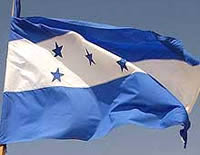 Honduras has five key political parties:
- National Party (Partido Nacional de Honduras: PNH)
- Liberal Party (Partido Liberal de Honduras: PLH)
- Social Democrats (Partido Innovación y Unidad-Social Demócrata: PINU-SD)
- Social Christians (Partido Demócrata-Cristiano de Honduras: DCH)
- Democratic Unification (Partido Unificación Democrática: UD).
PNH and PLH have ruled the country for decades. In the last years, Honduras has had six Liberal presidents: Roberto Suazo Córdova, José Azcona del Hoyo, Carlos Roberto Reina, Carlos Roberto Flores, Manuel Zelaya and Roberto Micheletti, and three Nationalists: Rafael Leonardo Callejas Romero, Ricardo Maduro and Porfirio Lobo Sosa.
The Honduran military has been a powerful force in domestic politics. A military coup was mounted against the democratically elected president Ramón Villeda Morales in 1963. This event started a string of Military Governments which held almost uninterrupted power until 1981 when Suazo Córdova (LPH) was elected.
Government ministries are often incapable of carrying out their mandate due to budgetary constraints. It has been said that 94% of the department budget was spent on bureaucracy and only 6% went to support activities and organizations covered by the mandate.
Amidst the waning of civil conflict in the region in the early 1990s, Honduras and the other Central American states turned their efforts to regional integration, particularly economic integration. In 1990 the Central American presidents signed a Central American Economic Action Plan (Plan de Acción Económica de Centroamérica-- Paeca), which included economic integration commitments and guidelines. In 1993 they established a regional integration governing body, the Central American Integration System (Sistema de Integración Centroamericana--Sica).
As a first step toward political integration, the Central American Parliament (Parlamento Centroamericano--Parlacen) was inaugurated in 1991; however, as of 1993 only Honduras, Guatemala, and El Salvador--the so-called northern triangle states--had elected representatives to that body. In September 1992, Honduras's long-time border conflict with El Salvador was resolved when the International Court of Justice (ICJ) awarded Honduras approximately two-thirds of the disputed territory. Both nations agreed to accept the ruling, which was viewed by many as a victory for Honduras.