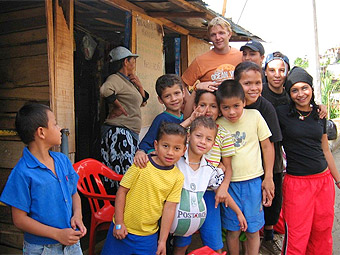 It is always important to be aware of the vaccinations needed prior to leaving for your volunteer work and to be aware of the risks that you may face while working. Each country has different regulations as to vaccinations that are necessary in order to enter the country. Some countries allow you to enter without having proof of vaccinations prior to arrival, whereas others need to see your certification. The Center of Disease Control is a wonderful website that gives detailed information for each country and the vaccinations needed. The link is
http://wwwn.cdc.gov
You can access all countries in the world and their specific regulations regarding vaccinations in order to enter the country.
If you have certain medications that you are accustomed to using, bring it with you and make sure that you have enough to last you during your time in South America. Most importantly, make sure to go for a general check-up with your doctor before you leave! Not only does it bring you peace of mind, but you will be more prepared for the physical and mental challenges that you will face down the road once you arrive.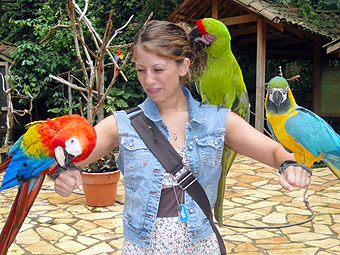 Make sure that you look into any type of visa or document needed in order to travel. If you do not have a passport, it could take some time to acquire, therefore, it is great to plan ahead. Each country is different in reference to visa requirements and length of stay in the country. Make sure you consult with your local embassy or consulate for information.
When travelling, it is always good to be aware of the currency and the availability of banks and automatic teller machines in the country that you will be staying in. In Latin America, most cities and larger towns all have banks where you can withdraw money and then change into local currency. Some places do charge a fee for using credit cards so be sure to look into it, otherwise you could end up losing more money then you need to! Be safe and smart by keeping important documents, passwords, money and any other valuables in a secure place. Also, in most South American countries you will find many street sellers looking to exchange your money for the local currency. It is highly advisable to avoid this type of money exchange. Change currency through a bank or a well known money exchange organization. Many street sellers, though claiming to have a good exchange rate, will sell you false currency that is not usable in the country in which you are staying. With all of this in mind, you are well on your way to making the most out of your money, while down in South America.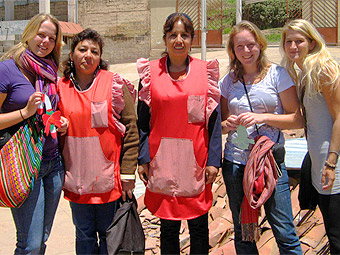 Having a good knowledge of the country you will be working in will benefit you greatly upon your arrival. Brushing up on the spoken language or registering for language classes upon arrival will make your work in the country and your transition there much easier. It is also important to research the culture and the customs so that you will feel less culture shock upon arrival. South America, in general, is known for itīs relational culture, laid back pace of life, and the enjoyment of both work and play. For many, certain traditions or even mini details in day to day life may seem very foreign to a Westerner. There are books galore on each country in South America that will help prepare you from minute details such as the weather, to larger and grander issues such as their political and religious background.