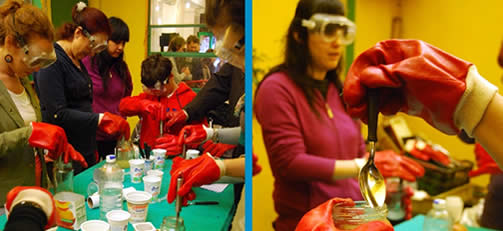 Volunteer Project in Argentina
ABA-EC13
Description:
This organization based in Buenos Aires promotes the use of vegetable oil as raw material for organic soap. The project organizes individual and group workshops and arranges teaching methodology for the production of soaps. The final product will also be created. By means of environmental, economic and social planning, the project tries to reduce pollution from domestic sewage. This planning is focused on individuals wanting to implement sustainable practice at home, as well as on companies wanting to integrate sustainability plans in order to be socially responsible.
Activities:
Learning the techniques used to make soap with recycled oil; product manufacturing; assisting in marketing / communication tasks (social networking sites) and attending workshops and seminars at fairs and schools.
Requirements:
It is not necessary to have a certain background or experience; all volunteers are welcome to work at this project. However, those with an interest in sustainability and ecological volunteering will particularly enjoy working at this project.
Minimum:
4 weeks.
Work Schedule:
Monday through Saturday from 15 to 19hs.
Spanish:
Intermediate. It is recommended to take a Spanish course before starting your volunteer work.
Capacity:
1 volunteer at a time.