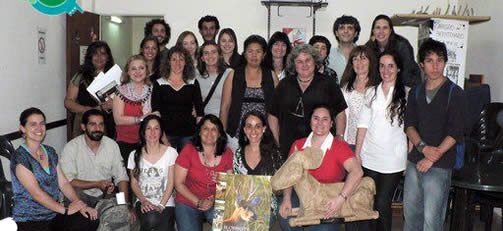 Volunteer Project in Argentina
ABA-EC14
Description:
This institution in Buenos Aires, Argentina provides consulting services in the area of management, environmental education and interpretation of natural and cultural heritage. The project has extensive work experience in planning, implementation and evaluation of environmental projects. Its goal is to enhance people's knowledge about nature and to contribute to creating a society with ability to consider and question the current (ecological) development.
Activities:
Web page development and maintenance of the blog; writing and translating project texts; research on various current environmental issues; designing marketing and distribution strategies to other countries; market research and contacting potential overseas customers.
Requirements:
All types of volunteers are welcome at this project. People with a background / interest in journalism, marketing and ecology will do especially well in this project.
Minimum:
4 weeks.
Work Schedule:
A weekly volunteer meeting between the volunteer and the project; the rest of the work is arranged and done independently, supervised by email and Skype.
Spanish:
Intermediate. It is recommended to take a Spanish course before starting your volunteer work.
Capacity:
3 volunteers at a time.