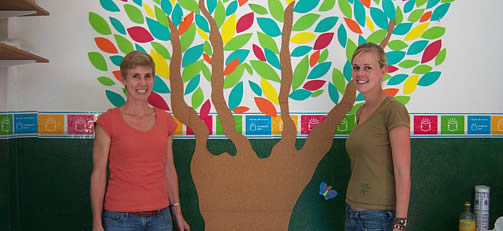 Volunteer Project in Argentina
ABA-SE11
Description:
This project works to provide books and reading material to schools and institutions around Buenos Aires to help both children and adults expand their knowledge through imagination, creativity and the wonders and joys of reading. Although they have never had volunteers actually work at the schools that receive these books, there are possible opportunities to have this happen for the future. For now, much of the work done by volunteers would be in office helping with translating, administrative work, marketing and communication.
Activities:
Volunteers would mostly be helping out in the administrative aspect of the foundation. Volunteers can help with translation, communication, aspects of PR and building projects for the foundation.
Requirements:
Those who are passionate about education, literacy and reading. Teachers would be a good fit for this educational volunteer program or those working in the educational field, but in fact everyone with enthusiasm is welcome.
Minimum:
4 weeks.
Work Schedule:
There are schedules both in the mornings and in the afternoons Monday through Friday.
Spanish:
High beginner to intermediate Spanish. It is recommended to take a Spanish course before starting your volunteer work.
Capacity:
There is no minimum amount of volunteers at this time.