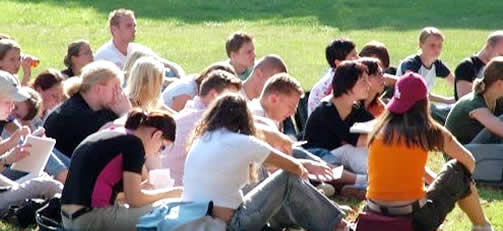 Volunteer Project in Argentina
ABA-SE28
Description:
This volunteer project is an elderly home in Buenos Aires. Its objective is to improve the life of elderly people living in elderly homes or other institutions. Men and women of the Jewish community live in this home; their ages range between approximately 70 and 101 years old. There is a group of residents that are able to pay for their stay, but there is also a large percentage of people that receive a grant in order to have access to the same facilities as the rest of the residents. In some particular cases people receive social subsidies. The home employs professionals from all kinds of areas as well as pro-bono volunteers: in communication, in purchasing and services, in the medical area, in nursing, in nutrition, in maintenance, in administration, in social services, and in fundraising and special events etc.
Activities:
The group of professionalsí forms a team that proposes activities based on medical and therapeutic objectives as well as creative ideas from residents that have emerged through leisure and learning proposals. Residents have access to a variety of activities organized and led by professionals or volunteers, from Monday through Friday in different time slots. Examples of proposed activities: occupational therapy, textile workshops, ceramics, drawing and painting, choir, computing, memory games, Burak, bingo, lottery, English, Yiddish, Hebrew, yoga, storytelling, cooking, songs and music, piano, gardening, Jewish history, Rikudim (Israeli dances).
Requirements:
For some specific tasks previous knowledge/experience is required. For collaboration in recreational activities the only requirements are enthusiasm and sensibility with elderly people.
Minimum:
4 weeks.
Work Schedule:
Flexible.
Spanish:
Intermediate. It is recommended to take a Spanish course before starting your volunteer work.
Capacity:
4 volunteers at a time.