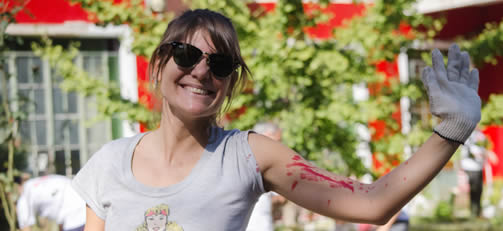 Volunteer Project in Argentina
ABA-SE30
Description:
This volunteer project in Buenos Aires is a humanitarian organization which aims at fighting poverty and improving the lives of vulnerable people in Argentina. The organization was initially created to provide direct support to underprivileged people affected by the Argentinean crisis who were not being helped by existing relief agencies. Today its mandate and activities have evolved, while its focus on improving the daily lives of the most vulnerable people has been maintained. The projects that are implemented in Argentina range from community centers, kitchens, dwelling homes and day care centers for children to residential and day care centers for elderly people. The projects office is located in the neighborhood Caballito, but the places where they work are spread over the Buenos Aires capital and province. Some of the working areas are: San José, Santa Ana and San Joaquín.
Activities:
If you work for this volunteer program in Argentina, you will help with the organization in workshops for elderly people (and sometimes children). You will provide companionship and emotional support to elderly by chatting, doing crosswords or puzzles together. You can look at photographs with them and talk about their memories. There is always work to do in the garden or in the beneficiary centers, like cooking or cleaning.
There is also the possibility to organize a workshop of your choice, but this is only possible if you have experience with it.
Requirements:
You should be able to communicate with people you don't know and who are from different cultures and backgrounds, be able to empathize, be flexible, be proactive and punctual in your work. You need to show enthusiasm and take initiative. Moreover, you are expected to be able to adapt to unknown situations. In some occasions you need to be patient with older people.
Minimum:
Volunteers should commit to 6 weeks minimum.
Work Schedule:
To be arranged
Spanish:
Your level of Spanish should be basic to intermediate. You can book a Spanish course in Buenos Aires through our organization before starting this volunteer project.