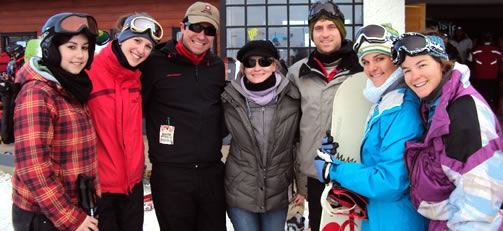 Volunteer Project in Chile
CS-CT10
Description:
This organization offers working holiday programs in the tourism sector in a region of your choice throughout Chile, as well as farm stays in the countryside. All work places are located at amazing and unique regions and provide high service and attention to their customers. Chile is well known for its beautiful landscapes and outdoor activities which allow the tourism companies to offer also excursions like trekking, kayaking, horseback riding and many other activities to its customers. Working holiday programs offer you the best chance possible to work in Chile and get to know the country, the people and the culture while improving your Spanish.
Activities:
The jobs may vary according to the place and the company. Usually the tasks are diverse and handled flexibly. Participants can work either in farms or farmstays, hotels or resorts, or travel agencies and their tasks may include:
Welcoming and attending the (international) guests
Making reservations and replying to customer inquiries (phone, email, personally)
Organizing and coordinating tours, excursions and outdoor activities (horseback riding, rafting, sight-seeing, wine tours, trekking, hiking, hot springs, biking, etc.)
Assisting in the daily routine of operation.
Marketing and administration tasks.
Taking care of animals (feeding, cleaning, etc.)
Assisting in farm work
Requirements:
At least 18 years old.
Beginner to intermediate level of Spanish.
Good to high level of English.
For some jobs knowledge of German; other languages are an advantage.
Flexibility and ability to adapt to a different working environment and varying tasks.
Tolerant, open- minded and good social skills.
Travel Insurance with coverage in Chile (can be booked through our organization).
For farm work: enjoy dealing with animals and being in nature, willing to do physical demanding work
For tourist related jobs: preferably a study or background in tourism, international business, or a similar field.
Minimum:
Volunteers should preferably be available for 8 weeks to 12 weeks. Generally, the durations of the programs vary from eight weeks to six months. It is possible to work at a few different places thoughout your stay.
Spanish:
Volunteers should have a basic to intermediate level of Spanish.