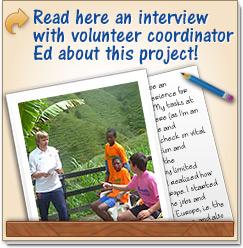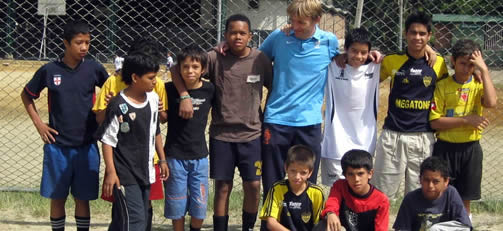 Volunteer Project in Colombia
COM-SE4
Description:
The project is situated in Medellin, and was founded to provide children, affected by poverty, addiction, violence and/or behavioural problems, the opportunity to participate as either a participant or (co-)organiser in sports, recreational, cultural and educational activities. During the activities it is important that the children have fun. One of the ways this is accomplished is by approaching them in a loving way with the emphasis on the positive elements in each individual.
Activities:
There are several activities possible at this project, for example:
Assistant coach of a football team
Help during the recreational activities in the shelters
Organize your own recreational activities in the shelters
Assist during the reunions to make a magazine.
Companion during interviews, events and helping to write an article.
Reading to the children in the shelters.
Assist / participate during the music lessons.
Help the children during their homework.
English classes.
In relation to your interests or profession you can decide what kind of activities you prefer to do with the children.
Requirements:
Minimum age 18 years
Flexibility
Initiative
Being open and outgoing
Commitment
Creativity
Positive and active attitude
Minimum:
Volunteers should be available for at least 4 weeks.
Work Schedule:
Working hours are flexible and depend on the needs of the moment and the interests of the volunteers, but you will work approximately 30 through 40 hours a week in total.
Spanish:
To work at this project you need at least a basic knowledge of Spanish. According to the level of Spanish the organization will assign the activities to do with the children.