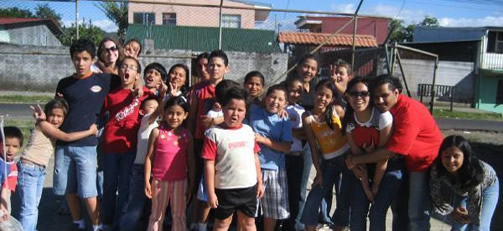 Volunteer Project in Costa rica
CRH-SE1
Description:
This organization, based in Santa Barbara (Heredia), offers all kinds of volunteer work focused on helping children: in day centers, orphanages and schools, for example. Most of the projects can are located in the Central Valley.
Activities:
All projects aim to help children who live in poverty, taking care of them, playing with them and doing activities with them. Volunteers are excellent role models for the children, and play an important role in enriching the lives of the youngsters. Examples of places where volunteers are needed are:
Orphanages
Children Day Camps
Day Care Centers
Soup Kitchens
Primary Schools & Kindergartens
Children's Community Centers
Requirements:
Beginner- Intermediate level of Spanish
Minimum commitment of 2 weeks; for work in the orphanages minimum 12 weeks.
Patience, creativity, and commitment.
Minimum:
The minimum time requested is 2 weeks, but we highly recommend a placement of at least 4 weeks. For work in the orphanages the minimum period is 12 weeks.
Spanish:
Depending on the specific project, you will need a basic to intermediate level of Spanish. If you have very little or no Spanish language skills, you need to book a Spanish language and cultural immersion program with us, which you should take place during the first week of your placement.