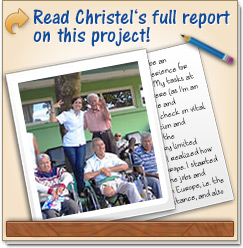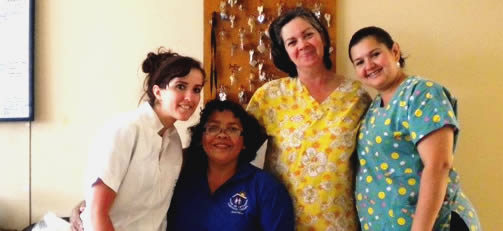 Volunteer Project in Costa rica
CRH-SE2
Description:
This organization offers all kinds of volunteer work in the health sector. The projects provide a wonderful opportunity to doctors, nurses, medical and pre-medical students to become familiar with the challenges and health issues of Costa Rica, and to get firsthand experience in the field. Volunteers may be asked to help with different programs such as health education, basic prevention, nutrition, and sanitation.
Activities:
Volunteers support local doctors and nurses; tasks range from observation to assistance. Depending on your level of knowledge, experience, and skill, you may check blood pressure, distribute food and medicine, weigh babies, accompany emergency response vehicles, and help with other first-aid procedures. You will choose your specialization, but the organization, regularly communicating with the local hospitals and clinics, may suggest a particular placement based on urgent need. Examples of places where volunteers are needed are:
Clinics
Hospitals
Senior Care Centers
Public health community campaigns
Red Cross and others
Requirements:
Intermediate-advanced level of Spanish
Minimum commitment of 2 weeks
Patience, commitment and dedication to the project
Minimum:
The minimum time requested is 2 weeks, but we highly recommend a placement of at least 4 weeks.
Spanish:
In order to participate in these programs, participants MUST demonstrate an intermediate to advanced level of Spanish language. If you have little or no Spanish language skills, you need to book a Spanish language and cultural immersion program with us, which you should take during the first week of your placement.