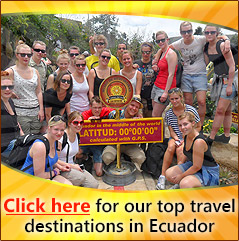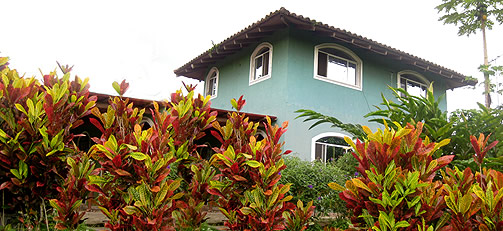 Volunteer Project in Ecuador
EPQ-EC18
Description:
This project is situated in and around Puerto Quito, about 140 km Northwest of Quito. The project consists of several farms (fincas) situated in an area with tropical rainforest at the Caoní river. As a volunteer you can choose between different kind of fincas to work at, or you will rotated between them. Some options are a fruit farm, a chocolate factory, a family farm or a finca where they produce ornamental flowers. Most projects have similar tasks, but most important is that you will learn a lot about nature while working here. Puerto Quito is at the same time a very relaxing and adventurous place to live. The project also works with a local school, where you can help teaching.
Activities:
As the project consists of many smaller, different projects (farms), activities may vary based on where you are placed. An example of the activities you may be asked to perform:
Making an inventory of the existing plants and species present at the finca
Collecting seeds
Setting up a nursery for trees and fruit plants
Cultivating greens, vegetables etc.
Harvesting fruits
Improving or maintaining the paths
Taking care of animals
Teaching at a primary school
Other educational tasks
Requirements:
To work at this project volunteers are needed with the following requirements:
Basic level of Spanish
Love for nature
Not afraid of getting your hands dirty
Easily adjustable
Willing to be working at several different projects
Willing to live in basic housing
Minimum:
The minimum time requested is 4 weeks.
Work Schedule:
Volunteers are expected to work four to six hours a day, Monday till Friday.
Spanish:
In order to participate in this program, you should at least have a basic knowledge of the Spanish language.