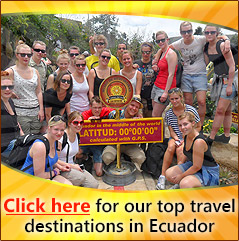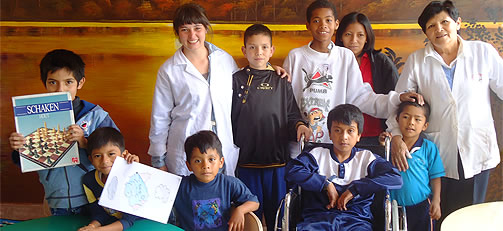 Volunteer Project in Ecuador
EQ-SE21
Description:
This large public hospital in Quito gives medical treatment to children from all over Ecuador. As it is a public hospital, most of the children who are treated here come from poor families. They range from 0 to 15 years old. Given the fact that some children come from far away, the hospital offers the possibility for one parent to stay in the same room as their child. They also provide lunch to some of the parents, but often there is simply not enough food, due to a lack of funding. Besides the possibility to stay in the same room as their child, the hospital offers some separated rooms. Unfortunately, they have a lack of space and therefore social workers decide which parents can stay or not.
Activities:
Volunteers can be asked to perform the following activities:
Play with the children
Visit children in special areas that can not move or walk by themselves
Talk to the parents
Teach English
Support in educational activities
Requirements:
To work at this project volunteers are needed with the following requirements:
Basic/intermediate level of Spanish
Compassion
Being able to deal with poor and sometimes insufficient circumstances
Willing to work with sick and handicapped children
Willing to take initiative and show creativity
Willing to work hard
Minimum:
The minimum time requested is 4 weeks.
Work Schedule:
Volunteers are expected to work Monday till Friday. You can work four to eight hours a day, in consultation with a coordinator in the hospital.
Spanish:
In order to participate in this program, you should at least have a basic knowledge of the Spanish language.